Use and installation method
For mobile connections and where required for fixed installation. Suitable for indoor installation, in dry or humid rooms, and outdoors for intermittent or temporary use; for connections and electrical equipment, electrical panels. It can be used in all industrial environments. Not suitable for underground installation.
Marking
Progressive metric marking.
NRG CABLES FLEX-H2 300/500 V DIN47100 N. cores x section mm² dd.mm.yy Made in Italy Cca-s3,d1,a3.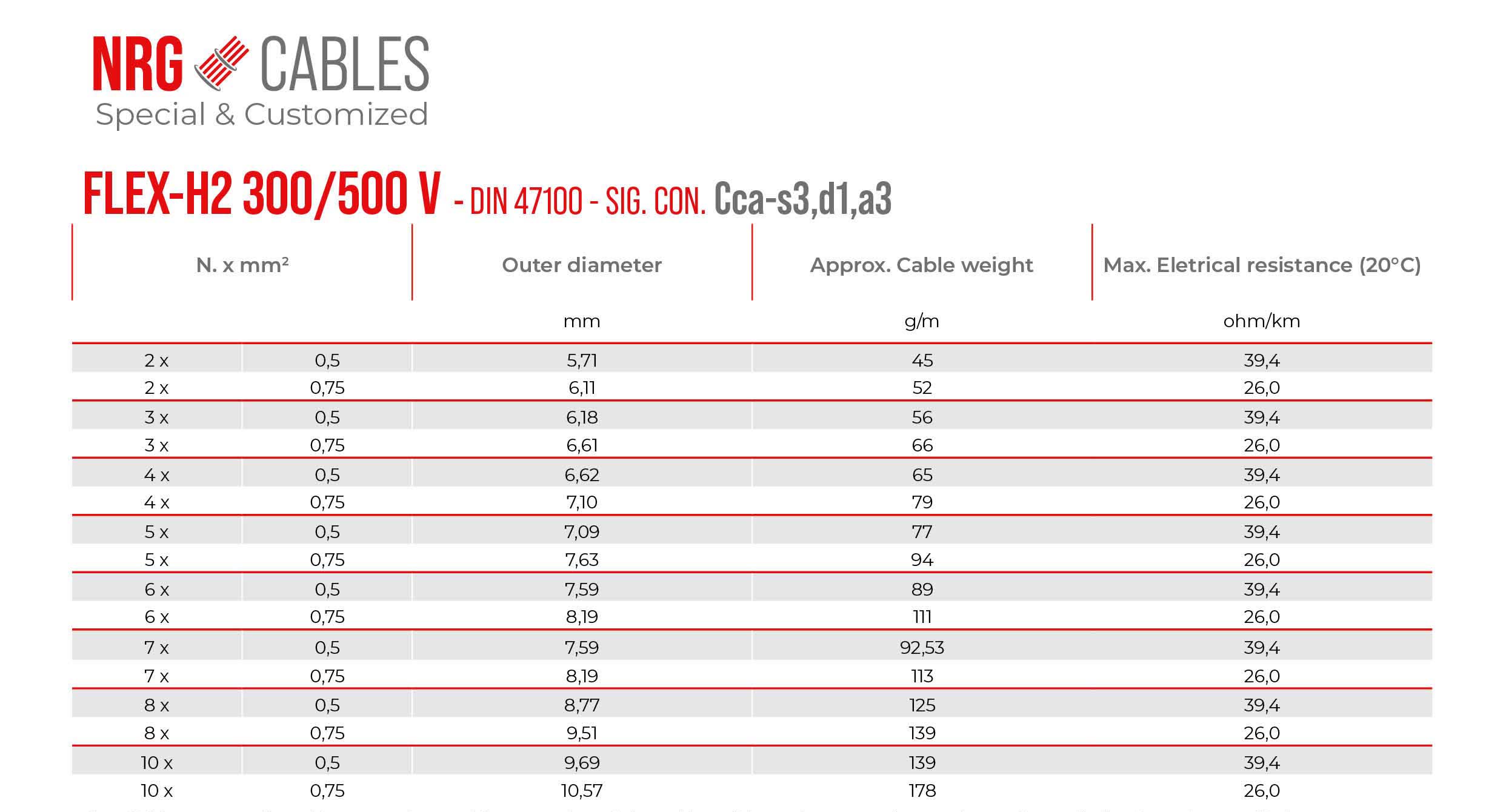 If explicitly requested, and for agreed quantities, a version of the cables without the protective conductor (green/yellow) can be supplied.