Use and installation method
Inside, even in wet environments and outside; fixed installation on masonry and metal structures, protected underground installation allowed. Normally intended for the interconnection between parts of construction machinery, including machine tools, when a certain degree of protection against electromagnetic interference is required.
Further instructions and warnings for the use of these cables are given in the CEI 20-67 standard.
Marking
Progressive metric marking.
NRG CABLES FG16OH2R16-0,6/1 kV N. cores x section mm² dd.mm.yy Made in Italy Cca-s3,d1,a3.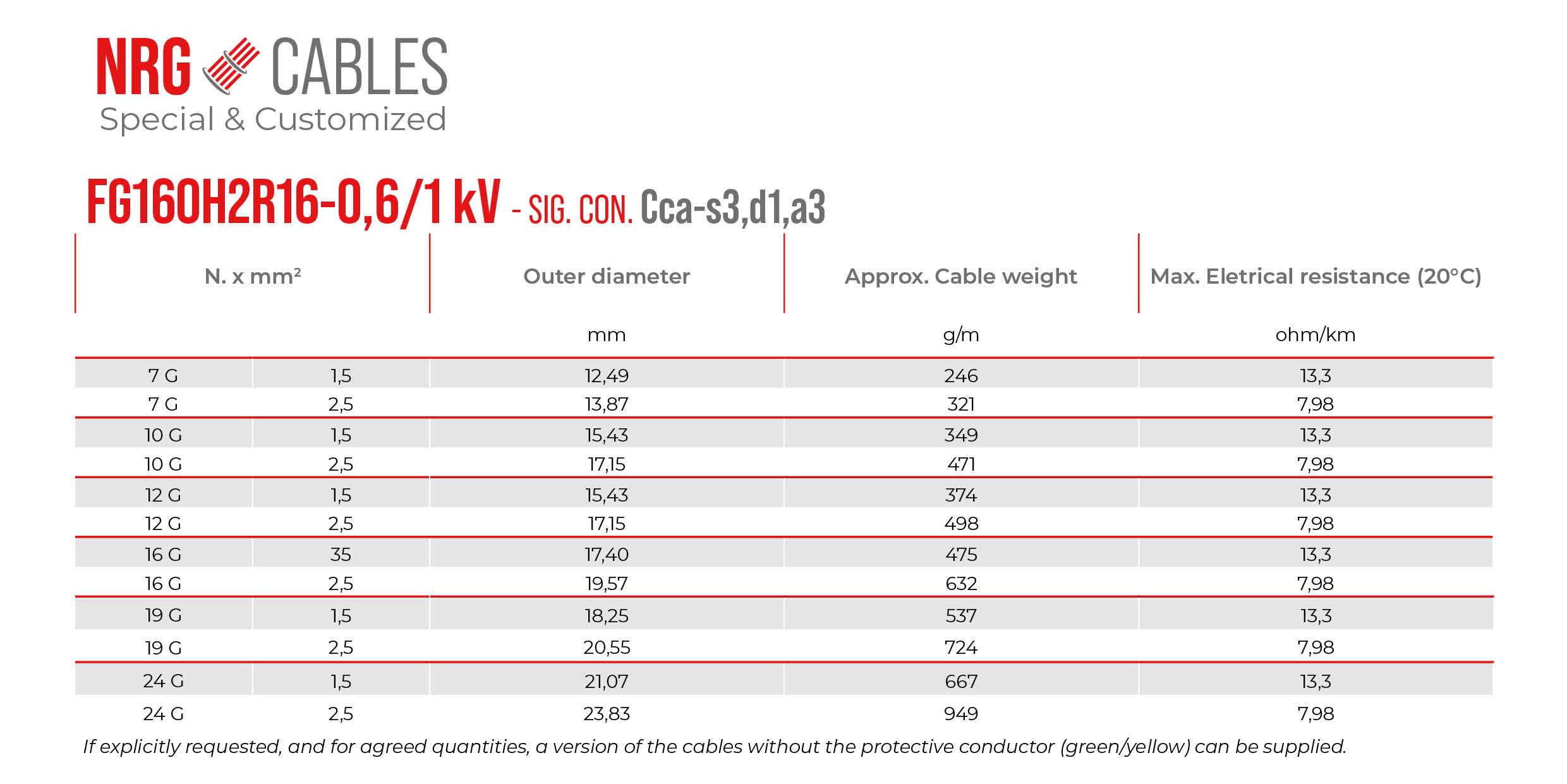 If explicitly requested, and for agreed quantities, a version of the cables without the protective conductor (green/yellow) can be supplied.